Looking Ahead: The Future 5 Factors That Affect a Bong's Durability in 2019
June 23, 2019
Written by Liz Whiting
Looking Ahead: The Future 5 Factors That Affect a Bong's Durability in 2019
---
You just found your favorite bong! It has all the right features, it's the perfect size and now you want to keep it forever. How can you maintain the bong's longevity? There are a few factors that go into the lifetime of a bong such as the glass quality, how often you clean it and more.
1. How Often you Clean it
    Cleaning your bong is extremely important. Not only does it help you keep your smoking experience smooth and flavorful but it also keeps your bong from getting clogged. If your glass becomes clogged, it will be much harder to smoke out of and clean. I personally have broken so many pieces after they have become too clogged! A clean bong ensures your smoke sesh is perfect every time. I've dealt with bowls getting stuck from buildup and breaking off when trying to take them out. Old resin and gunk build up quickly and the quality of your sesh will decrease every time you skip a clean.
    I personally use the DHC cleaning kit to keep all my bongs fresh! The cleaning kit comes with special supplies that prevent buildup as well as clean up any gunk and buildup! I love using the Smojo Smoke Screen in all my bowls and dry pipes to keep any debris from falling in. This little miracle helps keep your glass clean to minimize cleaning efforts after multiple uses. The kit also comes with dragon bristle pipe cleaners to get all those hard to reach places. Lastly, the ResRemover, wipes and the Resolution Caps are perfect for getting the grime out.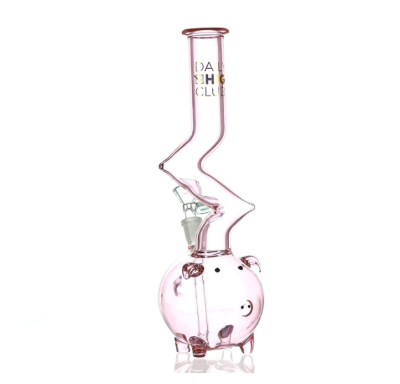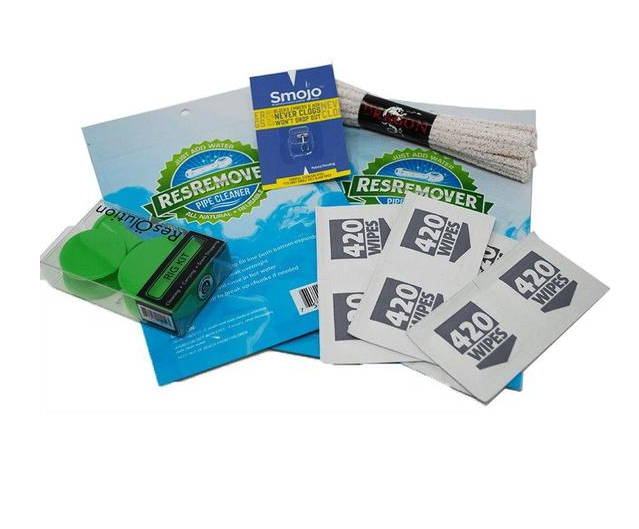 ---
2. Accidents Happen - Dropping your Bong
Clumsy people beware! I am always dropping something but I always try to be extra aware around my bongs. Glass is fragile and must be treated carefully no matter what! If the glass is dropped or knocked often it can crack or break completely. Cracks can cause lasting damage if not treated properly.

If there is a crack in an intricate percolator it could ruin the function of the glass entirely. I'll never forget when my brother broke the tree perc on my first bong. He still won't admit it was him! It was still intact but the function was completely ruined. Glass is the most fun way to smoke but must be taken care of to maintain its function.
3. Quality of Glass Matters!
    The quality of the glass is important when it comes to how long it lasts. Thicker glass is not always an indication of a higher quality product but does make it less prone to breakage. Glass quality heavily depends on the blower of the glass and materials used. Daily High Club takes great care in the quality of our glass from beginning to end! DHC's bongs are all custom-made and hand blown to ensure you get the best glass possible.
You can now find a sticker on every piece of glass from our monthly subscription box with who quality checked your glass and who to contact if there are any problems or questions. Daily High Club takes bongs and pipes seriously and we don't mess around with the quality of our subscription and online headshop glass.
---
    No bong is created equal! There are hundreds of unique and novelty designs, especially at Daily High Club. From pig zongs to straight tubes and beaker-bottoms to microscope-styled rigs, each one has a different function. I personally love something simple but bold like the Chanel West Coast purple collaboration bong featuring a custom print and ice catchers! But each intricacy in the design will ultimately make the bong more fragile. Be especially mindful with items like our swiss beaker and bongs with smaller parts like a tree percolator.
5. Clear glass versus colorful glass
    Color can totally change the look of glass. Depending on the mix of color in the glass, the blower and overall cost, color in glass can change the integrity of the bong and must be treated with more care than clear glass. Different companies create different colored glass, and all colors react differently to the flame of the torch. Some colors are harder to work with than other colors making the price of the piece go up because there's more breakage and also more technique is required to create a piece with that color. All of Daily High Club's glass is made with this in mind! We make sure our glassblowers use the highest quality mixtures to make sure your favorites like the limited edition Green Skull lasts just as long as the original clear skull. All of Daily High Club's glass is made with a high-quality borosilicate glass 33 COE free of paint and other harmful compounds. This type of glass is equipped to take on more thermal stress than other types of glass, making all of our products perfect for your next sesh!
You can find colorful Daily High Club glass in our subscription box and our online headshop! Selections such as our Honey Bear Dab-Rig in brown or our B-Real dry pipe in green are some of my personal favorites
---
Popular Products this Month