What's Trending In Bongs?
Published by Liz Whiting in Bongs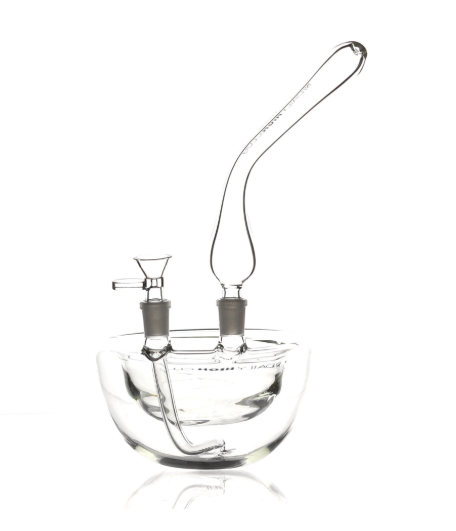 Bongs are unique pieces of glass made with different color scales, shapes, functions, and designs granting the smoker the independence of representing a part of who they are within their piece. From solo sessions to social smoke outs, bongs can be a great story time starter or simply something you feel that you can relate to.
Between the different kinds of percolators, creative visuals, versatility, quality, and efficiency there are a lot of factors that go into finding the perfect piece.
So what's currently trending in glass? How can we know it's a promising piece?
New designs in glass are usually aimed towards improving something from the previous design so it's good to be open to trying out new models, you may be surprised by how much the smallest change can make a difference in the overall function. The newer pieces are intentionally designed so they can be easily changed out from a standard bowl piece to an oil rig and banger, some have a double mouthpieces to share a hit directly with friends, and some are even designed for rollies.
Even between these upgrades and new releases some of the trends in glass have remained the same with classic bowl pieces/ joint sizes usually remaining at 14mm, female pieces being the most familiar, and durable glass always which will always be in style but perhaps the best part about having a bong is all the different ways it can be used!
Standard bongs, zongs, beakers, and silicone can be very promising classics but with the designs constantly being updated the standard bong isn't comparable to what is used to be even a year ago.
The different variations in the glass help us develop a sense of what kind of piece we feel most comfortable settling down with. Every stoner holds different values in their glass based on their personal preferences ranging from versatility, design, percolators, and efficiency but most tend to follow some kind of trend in their piece of preference.
The Frosted Donut Dab Rig/Bong is a seven-inch high bong ideal for those who prefer a more immediate delivery method. A piece like this would be considered for some more simplistic looking piece to treat yourself with or perhaps a traveling toy for a friend.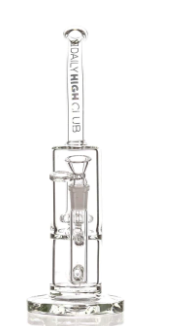 Experienced glass owners tend to veer towards more practical pieces that will last them longer while still giving them that heavy delivery. The Stem-Line to Circ bong has a heavy base which reduces the likelihood of the glass tipping, a 14mm bowl piece size, and two different percs.
Percolators are glass additions, usually included in the bong that aim to improve the overall quality of the function of the bong by cooling down the smoke as it passes the filtration chamber. Some of the most popular percs also include matrix percs, showerhead, tree, and turbin, to learn more about different kinds of percolators check out this article on how to identify the different types!
Some people, however, prefer to stick to straight tubes or beakers for practical reasons, they're easy to clean with a very direct rip and sturdy base. This DHC 8-Bit Heart Bong is a size 18 joint with 14mm removable downstem and is 14 inches in height. These hefty beakers never go out of style, these are the old reliables that every stoner keeps in their collection.
Every Piece Tells a Story
Designs and graphics inspired by celebrities, animals, plants, and food bring a new experience for not only the consumer but also the artist. Art is constantly changing and new designs are constantly being invented in the world around us. From functional reinforcements to creative renovations, this allows for each person to feel as if they can represent themselves in one of their favorite daily habits.
Trends in bongs change from season to season, especially when there are so many awesome pieces constantly being released but having a bong has never been a more versatile experience with all the different ways of interchanging the bowl piece from accessories ranging from vaporizers to ash-catchers and roll-ups, your options are universal. After all, every piece tells a unique story each time it's used.